The magic of "I'm glad you're here"
Meetings, workshops, presentations and more, whenever people gather for whatever reason, we, in an important way, appreciate being appreciated for being there. We feel grateful when we are seen, heard and understood. It is hard-wired into us as social creatures. OK, so there are days where I like to hide in the back and make myself small because I am not in the mood to interact with other humans, but even on those days I don't want to be feel ignored, overlooked or dismissed.
We humans want to belong, we want to feel worthy. We (the collective We) can help with that. I make it a standard practice to help people feel like they belong. Sometimes this happens naturally through conversation, eye contact, body language and more. Sometimes I have to use my word-tools. My favourite word-tool during group introductions is to make sure I tell people "I'm glad that you're here". I see the appreciation – every time. The body language, facial expressions and expressed thanks demonstrate it.
And I am truly glad they are here. If they were not, this gathering doesn't happen, the exchanges are absent and opportunities for learning from each other disappear. So yes, I am glad that you are indeed here. I just don't want to forget to say it.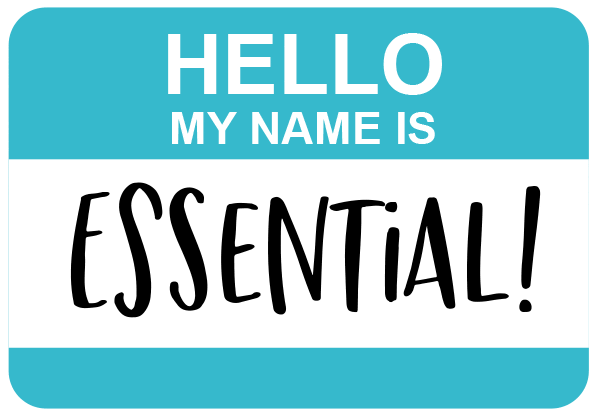 The other key ingredient – which you probably already know - is using their name "Marcus, I am glad that you're here". Using people's names helps them feel validated and again, seen. We humans appreciate that. When I was teaching in-person I would make it a standard practice to learn everyone's name within the first 30 minutes and commit it to memory and use it often. Not easy with the memory I have. But now, with the virtual environment being so prevalent, we are fortunate to have our names on the screen and we actually have to use people's names when calling on them. This is helpful. We perhaps could also use their names after they have asked/answered questions or shared information. So instead of "Thanks for the question" we can say "Marcus, thanks for the question". Validated.
Simple word-tools to create much needed belonging and validation. Enjoy your in-person and virtual time with each other!
I was glad that you were here. xo
Sherry